UNDERSTAND GERMAN GRAMMAR
I broke down the German language in a logical way that is simple and makes sense. You will understand everything as I explain things in simple English instead of the usual Gibberish.
THE POWER OF A TUTOR FOR A FRACTION OF THE COST
My system was originally developed for private clients but thanks to modern technology you also can afford working "with me" and benefit from my experience as a German language tutor and learner of over 20 years.
LEARN THE BEST WAY NOT THE OLD WAY
Get to know powerful self-learning techniques, which help you to learn independently and effectively. Learn whenever and wherever you want in your very own speed without any competition to fully enjoy the learning process.
Have a specific question for me? Ask Me Anything.
I do a weekly live Q&A session where I answer all of your burning questions about learning German, living in Germany, why we have the best cuisine (joking) and more.
It's free and fun — check it out!
COMPREHENSIVE
Everything is explained in plain and simple English.
CRYSTAL CLEAR
Understand what is expected of you. How the language works and how to use it in a daily life.
RELEVANT
I've cut the crap. You will only learn what matters in daily life: Words, grammar, pronunciation, learning techniques, homework assignments
FLEXIBLE
No more wasting time on travelling or waiting for others or running after them. Never miss a class again and take your German class with you on your mobile.
SUPPORTIVE
Get answers to your questions in the comments, regular live group-meeting with Michael, get access to special-live-classes and enjoy the best German learner's forum out there.
ENJOYABLE
Learning is fun. Learning effectively is super fun. Add smart Songs and fascinating powerful learning techniques to it and you'll wonder why not everyone is learning this way.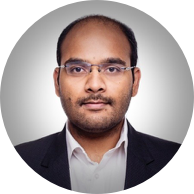 I found Michael's method and training methodology extremely logical and intuitive. His humor was the cream on top of the delicous cake that my German learning turned into.
It quickly becomes tangible that Michael has over 20 years experience in language teaching which he summons for your benefit. I can only highly recommend working with sG.
Sai Kiran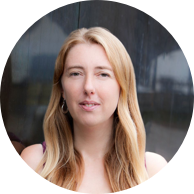 So after telling myself for years that I could never, ever get to B1 standard, I got 84.5% on the exam!!! Michael has changed my way of learning languages for life.
I now have a system in which I can continue to learn German, not as a rush to the next exam, but as a life long learning process which I enjoy. Who would have thought that was possible?!
Tammy Furey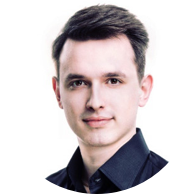 I've been learning German on and off for a couple of years now and I always called quits out of frustration. I am very much pleased with the efficiency of my learning, all thanks to Michael's quick pointers and well-structured learning approach.
Working with smarterGerman got me to open up and start talking, long before I would consider that I can form sentences correctly.
Martin S.