B2 German Mastery Course
Learn German smart not hard!
LEARN MORE EFFICIENTLY & SEE QUICK PROGRESS
Save precious time by working the most efficient way with scientifically proven learning techniques. The better your learn, the faster your see progress.
GET WELL PREPARED FOR THE REAL WORLD
Your aim is to make it out there. This course prepares you for it so that you don't get petrified when you leave your comfort zone.
FALL IN LOVE WITH THE GERMAN LANGUAGE
The biggest factor for success is persistency. If yo u enjoy learning German, you'll persist and reach your goal.
With this B2 German Mastery Course you will learn
---
1
The vocab, grammar, skills you need to hold a decent conversation in German.
2
How to steadily improve your German skills on your own so that you become more independent.
3
Many useful tips, tricks & strategies to make your German learning more joyful and effective.
For whom is this course?
---
This course is for you if you want to bring your German to the next level. It will enable you to have a more profound experience of your communication in German. It will also guide you step by step through a fundamentally more efficient learning process which will help you to take your learning outside into the real world. Once you reach this level, lifelong learning won't feel like a must anymore but like a want-to.
Improve Your Language Awareness
The more aware you are of HOW German is actually being used the faster and more precise you will learn. Awareness requires proper preparation which you'll be able to do with this course.
Inhale, smile, exhale...
B2 is a massive upgrade and for most learners also a massive challenge. Learn how to take things with a smile and experience solid progress as you follow its clearly laid out instructions.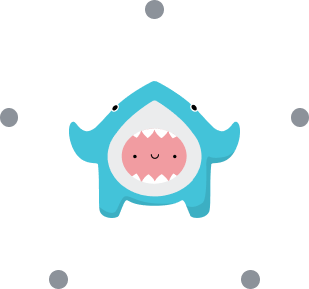 Unlearn old and inefficient learning strategies
Make use of efficient and simple to use learning techniques and experience the power of intelligent exercises
You don't need to understand every word...
Vocabulary and grammar details are among the least important factors when it comes to mastering a language. Learn what really matters (and you'll learn many new words as you go anyways).
Prepare for the real world
If you are learning on this level, you'll not only need factual knowledge but above all flexible learning skills as they'll help you adapt to new situations. Experience freedom of learning on a whole new level.
What you can expect in this course
---
An easy to follow approach to master level B2 CEFR. .
You'll learn many skills that will help you with a B2 exam but this is not an explicit preparation for such an exam.
Get it over with those pesty instructions. You'll know what to do without having to read difficult to understand task descriptions.
Practice, practice, practice makes perfect. You'll get plenty of opportunity to use your German beyond mechanical grammar exercises.
Does this really work?
The following reviews are from my B1 learners. B2 reviews follow as soon as the first learners have finished this course.
---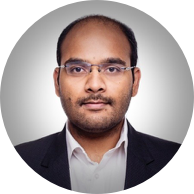 I found Michael's method and training methodology extremely logical and intuitive. His humor was the cream on top of the delicous cake that my German learning turned into.
It quickly becomes tangible that Michael has over 20 years experience in language teaching which he summons for your benefit. I can only highly recommend working with sG.
Sai Kiran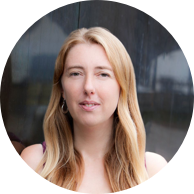 So after telling myself for years that I could never, ever get to B1 standard, I got 84.5% on the exam!!! Michael has changed my way of learning languages for life.
I now have a system in which I can continue to learn German, not as a rush to the next exam, but as a life long learning process which I enjoy. Who would have thought that was possible?!
Tammy Furey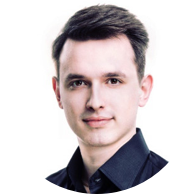 I've been learning German on and off for a couple of years now and I always called quits out of frustration. I am very much pleased with the efficiency of my learning, all thanks to Michael's quick pointers and well-structured learning approach.
Working with smarterGerman got me to open up and start talking, long before I would consider that I can form sentences correctly.
Martin S.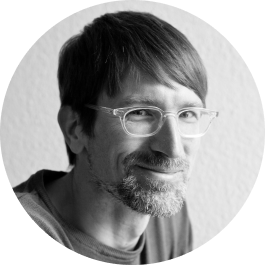 Michael Schmitz (Your instructor and Course Creator)
I had been teaching German in several language schools and countries for over 13 years before I got frustated with the current system of teaching German. I never really questioned the system that is still used worldwide by renowned insitutions like the Goethe Institute or Berlitz and Inlingua. But once I stepped out of the system I could see clearly what went and still goes wrong and set out to fix it. This course is jut the next step in the evolution of a new era of learning languages starting with German.
What's in the course:
The reason why the smarterGerman method is so effective, is because it's combining over 20 years of practical experience on both sides of the classroom with a scientifically proven to work learning techniques.
The German B2 level is a huge challenge for any German learner. That's why it is of utmost importance that you approach it efficiently striving to become independent from any teacher or course asap. Needless to say that this is exactly what this course was designed for. Smart exercises and reviews, spaced repetition and detailed supporting text modules.
This video contains 32 lessons with over 50 videos with a total runtime of ~6 hours that explain the B2 grammar and powerful learning techniques in simple English with enlightening examples and detailed supporting text modules.
This course is built on the following 7 principles:
Frequently Asked Questions
---
This course is the essence of over 18 years of teaching German and learning several languages with over several thousand students and over 10000 hours of expertise. We are certain that you will find it an enjoyable and highly rewarding way of learning German and we will assist you wherever we can.
This course is closed for enrollment.